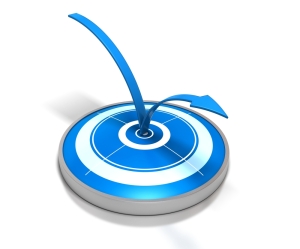 Bounce rate is counted when a visitor leaves from the same page that they arrived from, without taking further action. "Further action" can be defined as moving to another page in the website or taking some action on the page such as downloading a file or submitting a form. Time spent on the page is not the key parameter for "bounce rate". So, you can have a bounce recorded if someone reads a page for 5 minutes but then leaves without taking further action. The organic bounce rate metric shows the number of visitors who return to search results from your website. Google can of course measure this, and uses it as a ranking factor.
It makes sense then that we need to put more emphasis on growing the engagement of the information pages on our website. And blog posts should be written for our target market rather than solely for SEO which will grow the engagement, and reduce the organic bounce rate of those pages. We can achieve this by:
Focussing on creating fewer but longer (more substantial) blog posts. In other words, it would be better to spend the time writing one premium post that engages the audience, rather than several average posts.
Moving away from basing posts around keywords and more towards writing posts that are topical, answer questions or otherwise speak directly to your target markets wants and needs. This could be determined by seeing what is being discussed elsewhere such as on social media.
Including more images and infographics in Posts.
Including video in posts!
Asking questions in posts in order to prompt discussion.
Supporting Posts with a more expansive social media effort.
What are acceptable bounce rates?
If everything is configured correctly on your website then bounce rates between 25 and 30% are about as low as you will see them.  If your bounce rate is less than 40%, then that is excellent.  It is an indication of a website that has been professionally designed and meets the needs of its users.
What is a good bounce rate?
Google analytics gurus say that getting a bounce rate under 20% is extremely difficult and any bounce rate over 35% is something to be concerned about.  More than 50% is cause for worry.  The reasoning behind these percentages is that a low bounce rate means that those who are visiting your website are being engaged on your website.  High bounce rates mean they are leaving far too soon.
At first glance, a high bounce rate seems very bad, but it is industry sensitive.  Average bounce rates are as follows:
Retail websites: 20 – 45%
B2B sites: 25 – 55%
Lead gen sites: 30 -55%
Non retail content websites: 35 – 60%
Landing pages: 60 – 90%
Blogs: 70 – 90%
What does a low or high bounce rate mean?
Before you consider only the level of your bounce rate, it is important to consider what the goals are for the site.  Having a high bounce rate may not be a bad thing because there could be a call to action that takes a visitor away from your site.  These could include:
Clicking on a pay per click banner or an affiliate link (which could lead to a sale);
Navigation to another network or domain if you are selling items on Etsy or eBay;
Customer finds information they need such as your mailing address or a phone number to call you;
A lead form is filled out by a visitor and may not require confirmation.
Instead of stressing out about what your bounce rate is, you could better spend your time on determining the proper baseline bounce rate for your website.  From that baseline you can find ways to make improvements that will retain visitors and have them take action on your site.
One of the most important things to do is determine what the purpose of your content is for.  Do you want your visitors to take action after reading it or is your site informational where people get what they need and then leave?  This will increase your bounce rate substantially, but this does not mean that you are not meeting the needs of your visitors.
In a store website your visitors may shop around for a while which can make your bounce rate appear much lower.  If visitors leave too quickly it can be alarming because ecommerce owners believe that they have lost sales.
Mobile Bounce Rates
A large amount of today's traffic is a direct result of mobile users visiting websites.  The bounce rate for these users can be quite high depending upon the content on the site and many other factors.  If your site does not load properly for a mobile user, they are not going to stay and explore your site further.
What are the organic bounce rates like for your blog posts?